"Your body holds deep wisdom.
Trust in it.
Learn from it.
Nourish it
Watch your life transform and be healthy."
-Bella Bleue

TQ Johnson is a passion filled and purpose driven licensed massage therapist and bodyworker. She finds joy and comfort in healing her clients through the power of touch. She started her journey 17years ago, but it wasn't until three years ago that she stepped out on faith and opened her own private practice to better serve her clients.
Balanced Bodywork and Therapy became a priority to TQ once she realized more people needed her gift of healing. She has worked with a plethora of clients from pro athletes, body builders, the everyday nine to fivers and even stay at home moms. She understands that no matter what career field you are in everyone will experience an unusual amount of wear and tear on the body. Proper massage and bodywork can set you up for longevity and a healthier lifestyle.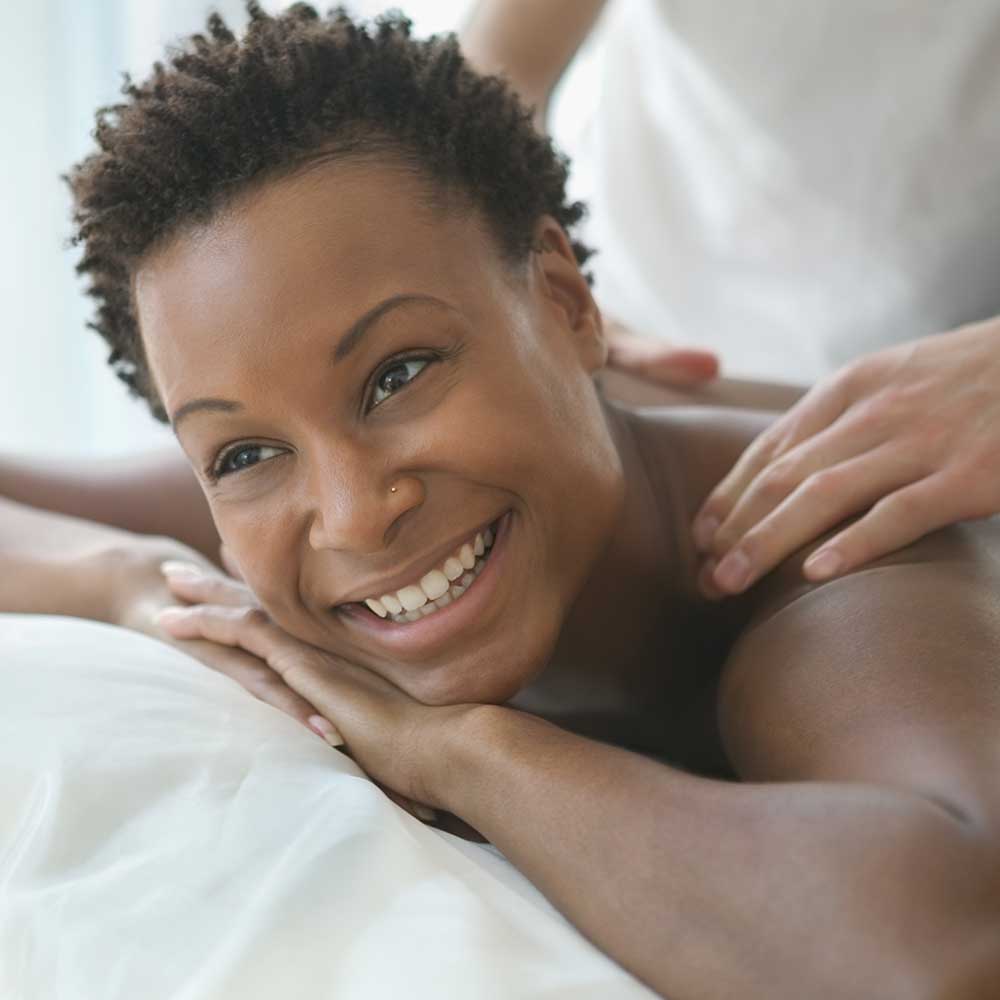 SIGNATURE SESSIONS
60mins $84
90mins $110
120mins $140
ELEVATED SPA ENHANCERS
Targeted Hot Stones
Scented Foot Scrub
Aromatherapy
Cupping
Hot Towels
(All regular priced services include one spa enhancer.)


MOBILE SERVICES
Balanced Bodywork and Therapy offers mobile services for private, corporate and group events. We cater to large and small groups. We understand everyone's needs and requests are not all the same, therefore we customize every event per the host's request. Make your next event one to remember!
SPA PARTIES, EMPLOYEE APPRECIATION DAY, BRIDAL/BABY SHOWER, COMPANY PICNICS, CHURCH RETREATS


Scheduling appointments




At Balanced Bodywork and Therapy we understand that time is very valuable and we want to respect and honor that by creating and enforcing our scheduling system. We have standard business hours but we also operate by appointments. Walk-ins are subject to availability.
When booking an appointment a credit card number will be REQUIRED in order to hold your appointment. It will NOT be charged or used unless you violate the cancellation policy. If you are coming in on a gift certificate you will be asked to provide the numbers listed on the certificate in place of a credit card. Online scheduling: When booking your appointment online
please complete all fields required. If you fail to enter a valid credit card number, gift certificate or voucher number your appointment will NOT be accepted and you will receive a cancellation email. Please provide the above information in the NOTES section.
CANCELLATIONS:

Once your appointment has been made and confirmed, a 24hr. cancellation is required. If you fail to cancel within the 24hr. time frame your credit card will be charged 50% of the service amount. Gift certificates and vouchers will automatically be redeemed and will no longer be eligible for the gifted amount.